machines producedand installed in lessthan 12 years
countries in whichwe are present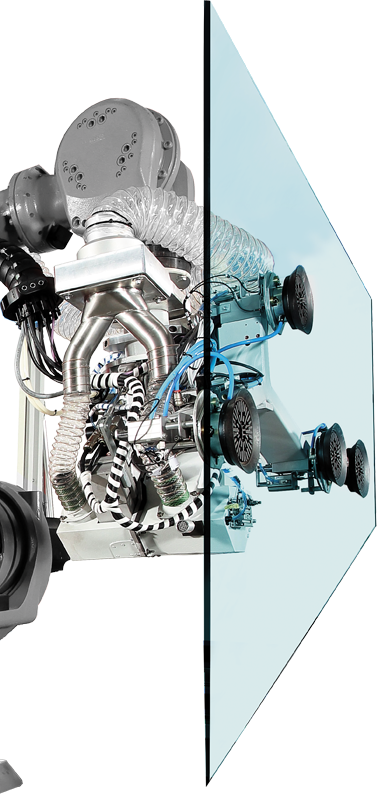 The quintessence of glass processing. Since 2008.
Thanks to the very high know-how acquired, the vertical skills and the ability to innovate, we fully use the technique behind glass processing …
we are the quintessence of it! We like to call ourselves the 5th element, the one that, through a refined transformative ability, dominates and shapes the other 4 (remember? … earth, water, fire, air).
And like a true "master of the elements" we at Neptun shape glass with accuracy, intelligence and precision. We have been doing this since 2008, the year of its foundation.
Each project is an opportunity to study special products, with something more: an original and smart solution that improves performance, simplifies daily use and leads directly into the future.
Agile size and industrial structure allow us a considerable degree of production flexibility and competitive quality at an international level. The staff is led by Stefano Bavelloni and Matteo Rolla: a team that does not lack courage, ambition and experience. The numbers  prove this, but above all, the wide range of products. Machines that, individually, satisfy all industrial needs (from the single professional to large productions) and reach extraordinary goals of efficiency and productivity when they work in synergy, integrated with each other in the glass supply chain. Because the whole is greater than its parts!
Sperimentare, evolvere, non accontetarsi mai.
In Neptun ogni progetto è l'occasione per andare oltre lo standard: dal 2008, questo è il nostro modo di immaginare e costruire macchine per la lavorazione del vetro. Continui miglioramenti per offrire al mercato prodotti speciali, con qualcosa in più: una soluzione originale, intelligente che migliora le prestazioni, semplifica l'uso quotidiano e porta nel futuro.