Quickmill
Six axis CNC machining center for automatic milling and rectification of internal slots and grooves.
Quickmill 160-30 is suitable for industrial contexts where high productivity, precision and full integration with other machines and company ERP is a must. Customers especially appreciate the straightforward construction and the stationary glass processing, which is much more efficient than moving glass.
HIGH SPEED
milling, with reduced risk of glass breakage thanks to suction cups positioning


PRECISION
of positioning between the cutter and the path and milling/grinding

PRODUCTIVITY
thanks to the speed of the axes and fast positioning of the glass

LOW COST
maintenance for simplified mechatronics

FLEXIBILITY
integration in a Quickline with a Quickdrill and / or a vertical washing machine
Processing with non-moving glass

The glass is held rigidly with suction cups while the head is moving on the axes X, Y and Z, ensuring a higher finishing quality and speed, compared to other machines which move the glass.

The section cup

The suction cups are positioned automatically as close as possible to the area which has to be grinded, which reduces the vibrations and the noise to a minimum. The risk of breakage of a stationary glass is, in fact, much smaller than the one of a moving glass.

High-speed spindle

High-speed spindle with rotation up to 12000 rpm for machining of up to 70cm per minute. Internal and external cooling and automatic spindle lock for fast and safe tool exchange.

Combination tools

Possibility to use combination tools for complete processing without the need for tool changes. All the tools have a standard 1/2 gas connection.

Parametric programming system

Equipped with a powerful numerical control with full software capabilities for programming directly on board of the machine. The library contains over 1000 parametric geometries of the main manufacturers, which can easily be customized.

Completely automatic processing

Completely automatic processing on the entire surface of the glass. Open Top structure with useful working height 1600mm and maximum glass height up to 2500mm.
Model
Dim. mm
KW
Min. glass dimension mm
Max. glass dimension mm
Glass thickness mm
Speed m/min
Weight Kg
Diameter mm
Accuracy mm
Quickmill 160-24
6432 x 2800 x 2100
5
800 x 340
1600 x 2400
5 ÷ 12
1 ÷ 25
1860
± 0,3
Quickmill 160-30
7632 x 2800 x 2100
5
800 x 340
1600 x 3000
5 ÷ 12
1 ÷ 25
2020
± 0,3
Legenda
| | | | |
| --- | --- | --- | --- |
| Diamantata | Lucidante | Gomma cerio/feltro | Motore con doppia velocità |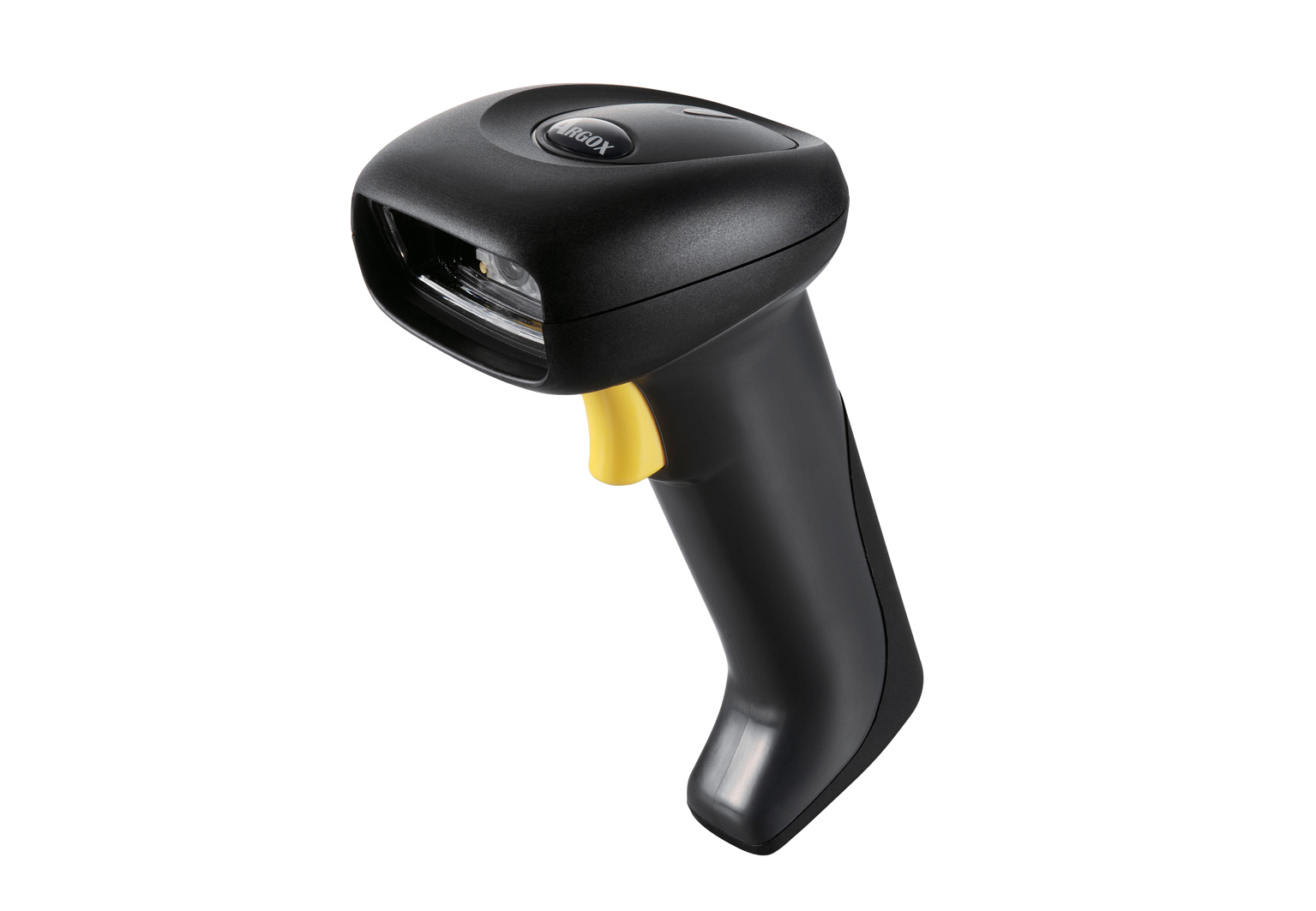 Barcode reader
Data entry with bar code, available in both wireless and wired versions.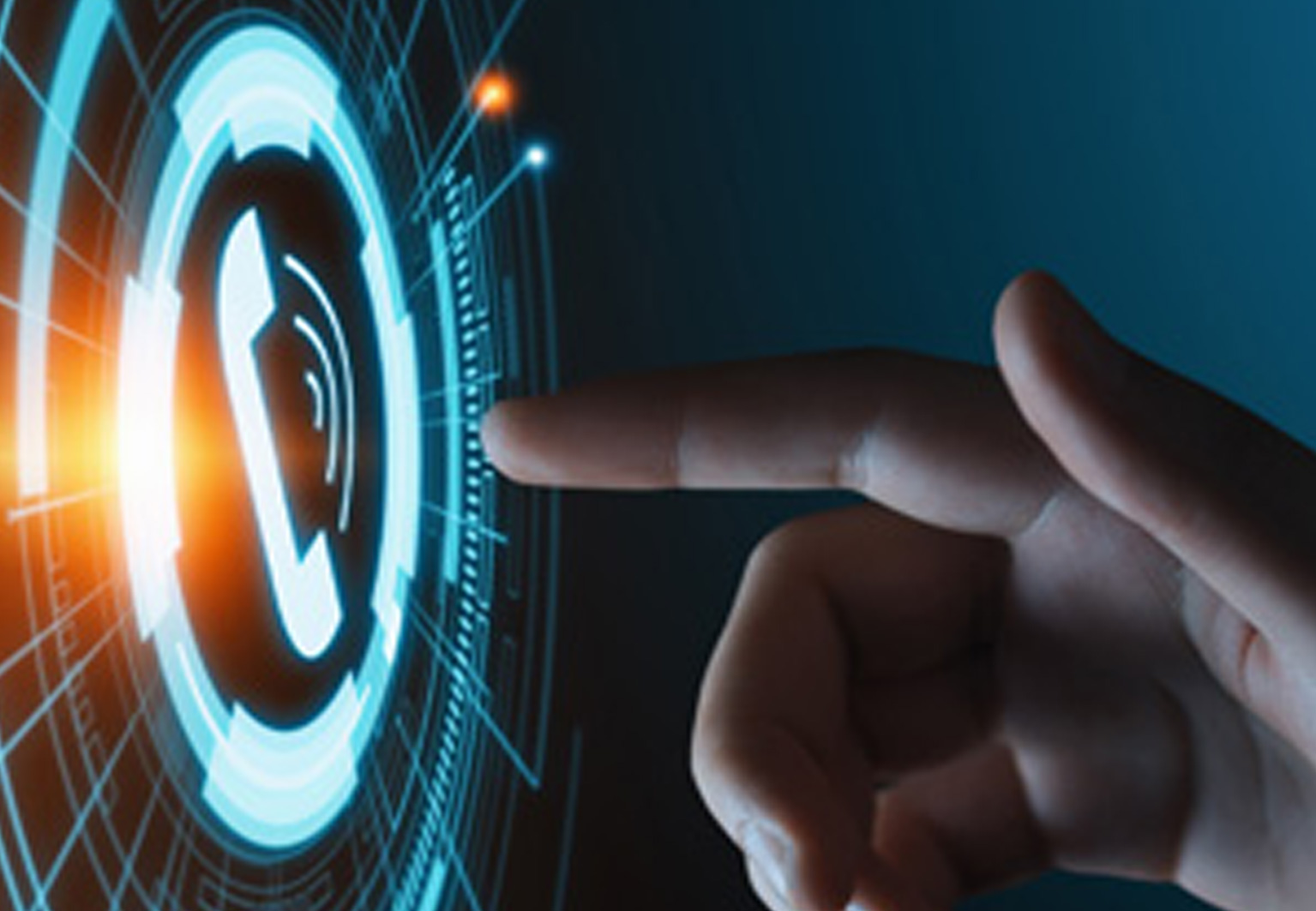 Quickservice
It allows Neptun full access for assistance and updates, not only to the operator panel but also to PLCs, drivers, motors and sensors.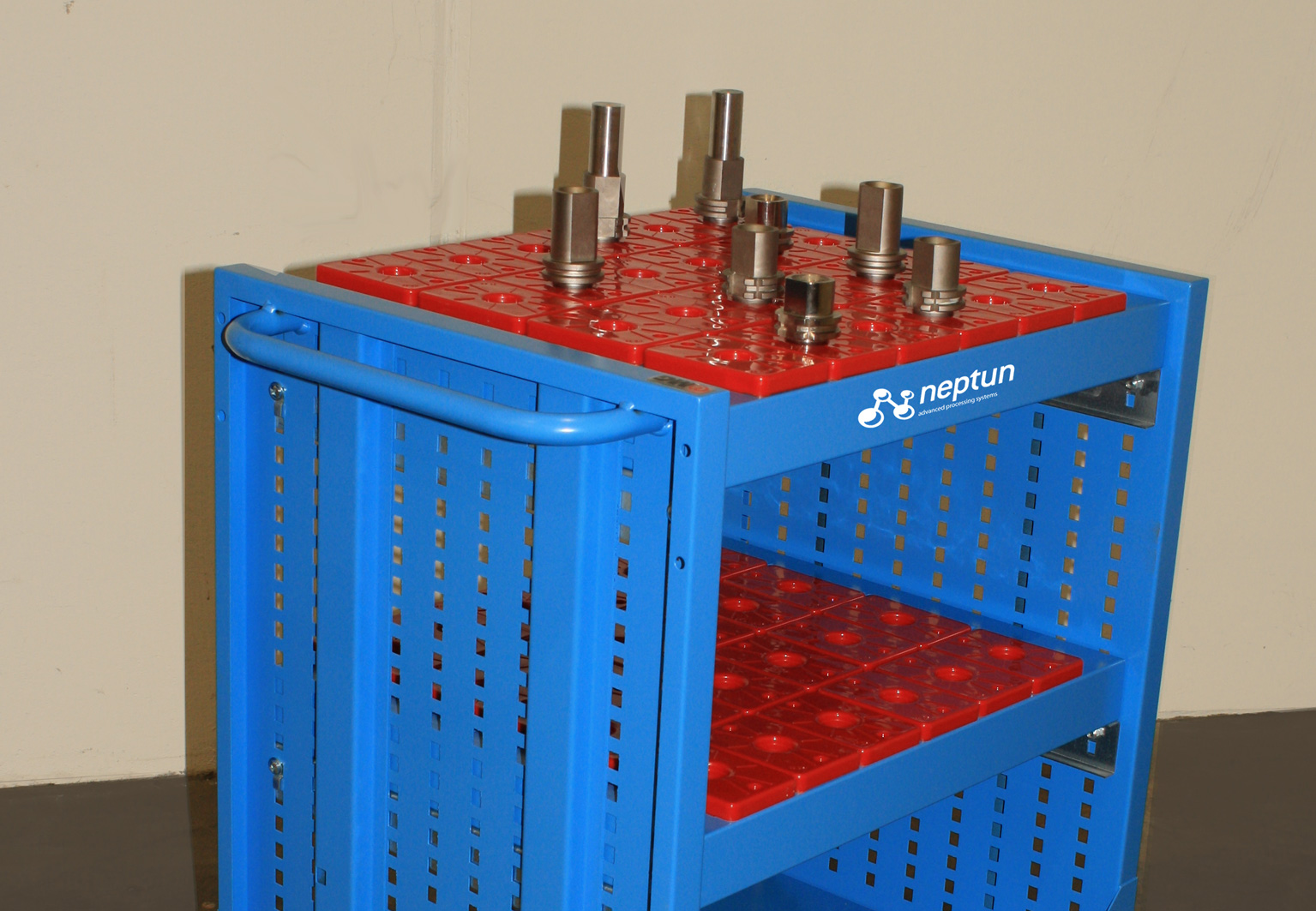 Tool trolley
Tool trolley with 20 tanged cones included.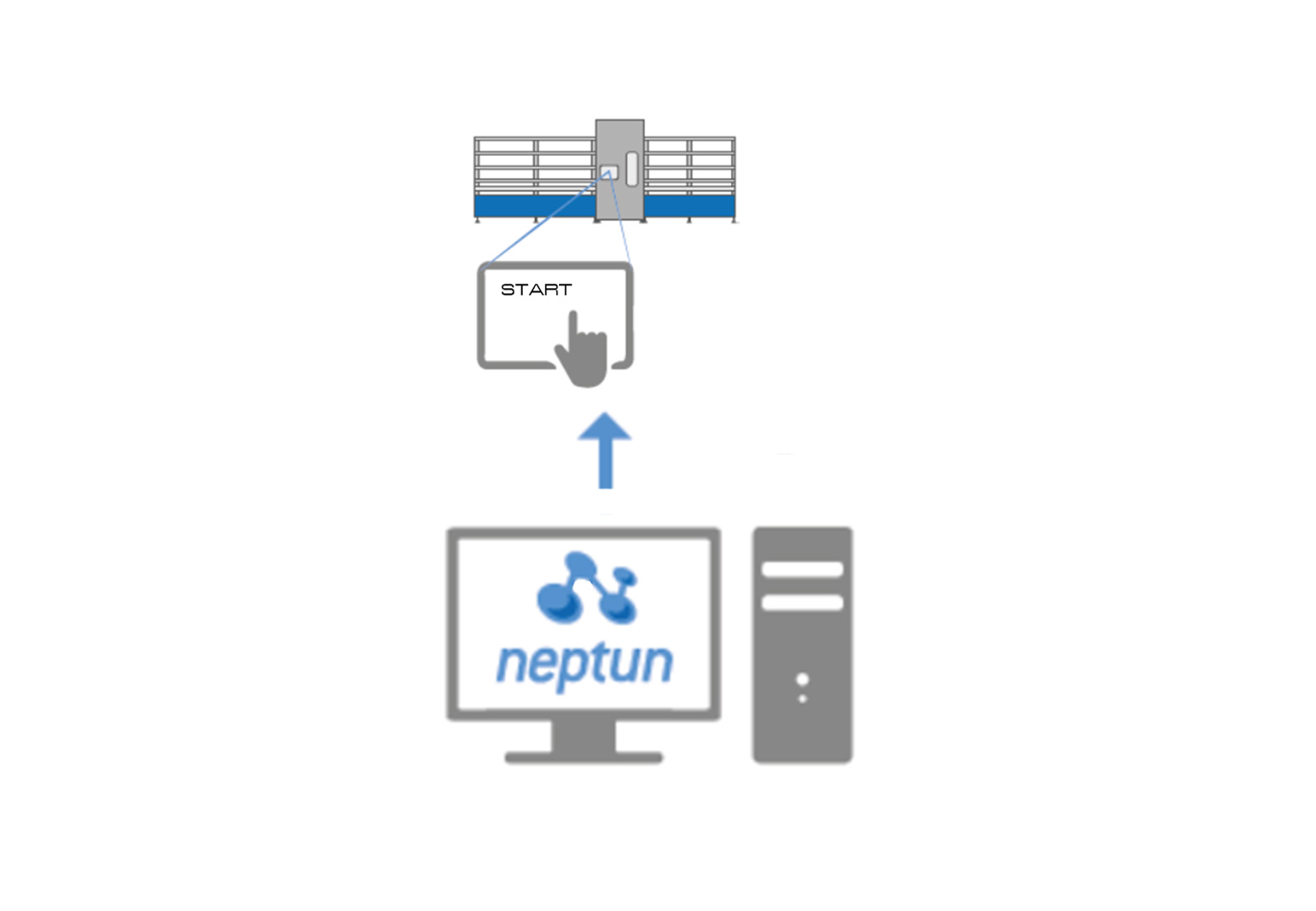 2nd CAM WAY license
Additional license for remote programming.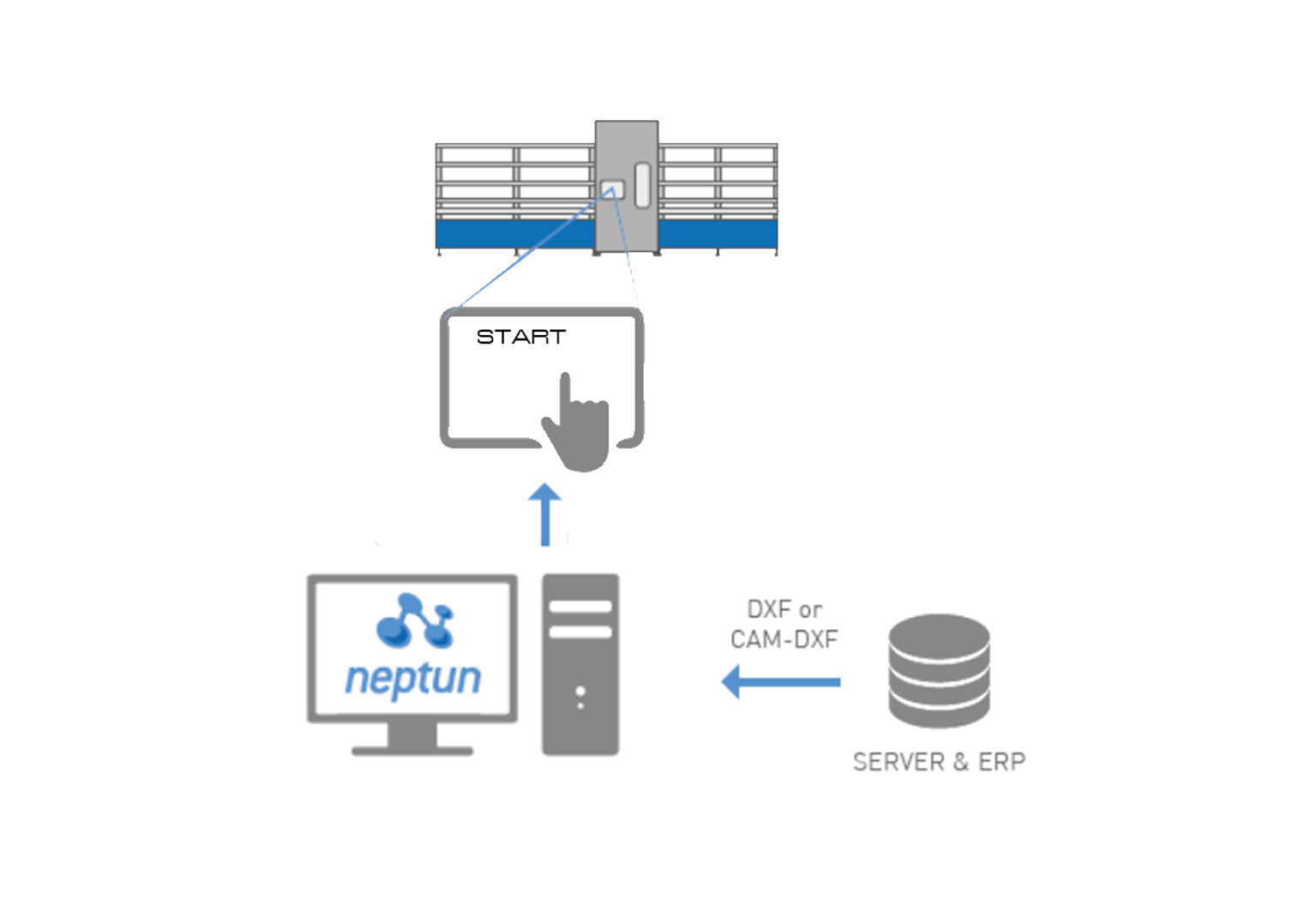 CAM WAY Link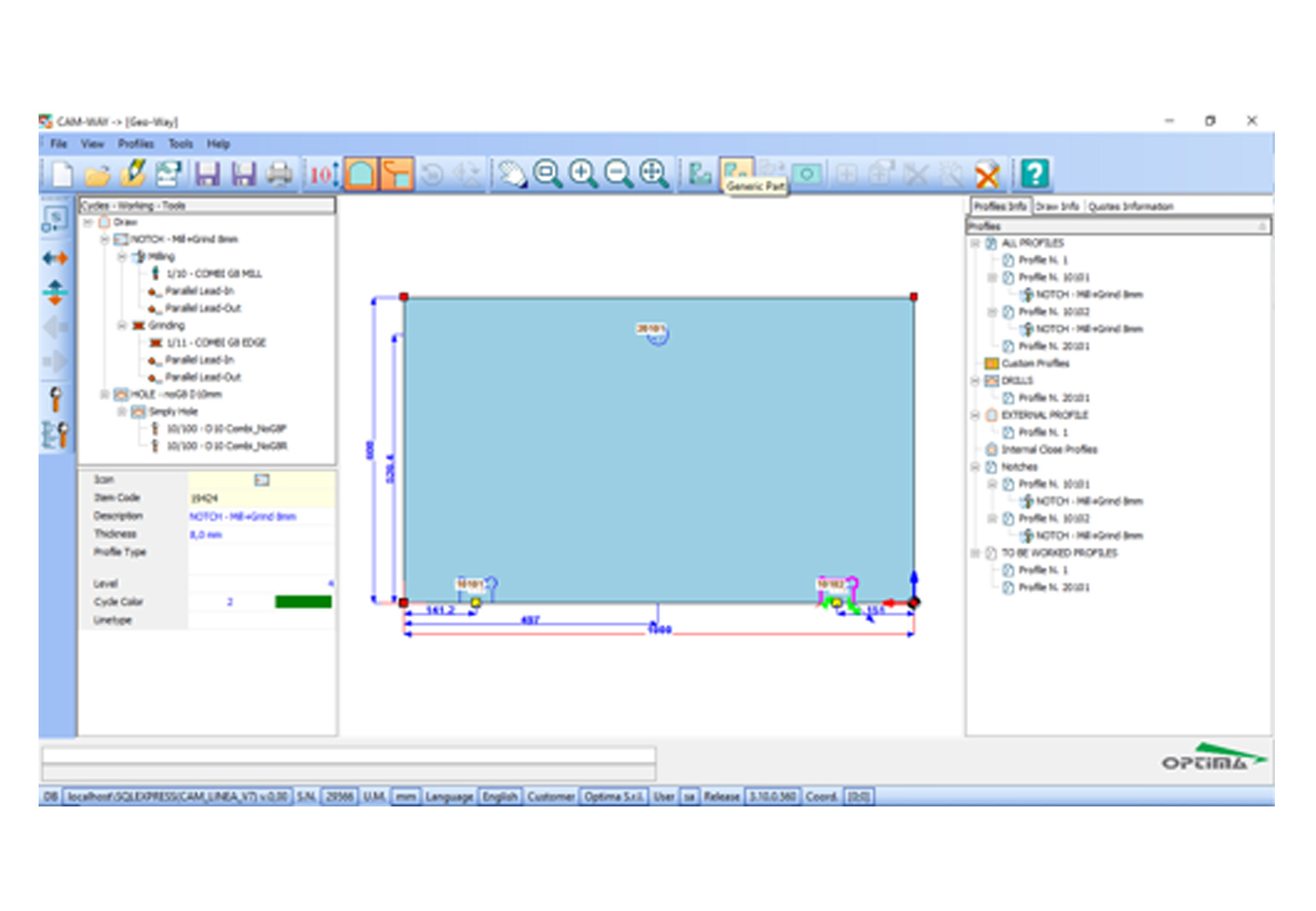 CAM WAY