Wave
Wave is the vertical washing machine with total automation and superior performance in terms of productivity, washing quality and integration into business processes.
The strength of Wave is the maximum versatility of configuration and the robust structure suitable for intense processing. The construction and components guarantee maximum reliability over time.
LONG LIFE
thanks to the heavy stainless steel structure in both the washing and drying sections

IDEAL FOR PROCESSING LOW-E GLASS
thanks to large diameter brushes and touchless drying belt

WIDE RANGE OF OPTIONALS
for maximum customization according to customer needs

COMPLETE AUTOMATION
of all functions for optimal integration in line or robotic islands

ENERGY SAVING AND LOW NOISE
thanks to the Ecosave system
Innovation

Wide range of workable glass thicknesses. Innovative opening system of the frame for optimal water containment during the washing cycle, according to the processed thickness. Heavy Duty execution (option) with maximum load up to 300kg/ml and thickness up to 80mm. Motorization brushes on top.

Powerful control unit

Wave is equipped with a powerful control unit with touch screen to manage the machine, remote diagnosis, scheduled maintenance and several innovative functions: water quality control A-Qual, energy saving Ecosave, SmartSpeed for differentiated speed management and optimal drying also of the final glass edge, NightCare for pre-heating of the water, programming of the automatic exchange of the water during the night.

Conveying system in the drying section

The conveying system in the drying section with touchless belt allows maximum adherence of the edge of the glass and an optimal drying of the surface, without leaving the typical marks of the conveying rollers.

Circuiti d'acqua

Circuiti d'acqua in varie configurazioni a seconda dell'applicazione, con filtri in ingresso e uscita, pompe e sezioni vasche dedicate.

Water circuits

The water circuits can be configured according to the application, with filters on inlet and outlet, pumps and dedicated sections.
| | | | | | | | |
| --- | --- | --- | --- | --- | --- | --- | --- |
| Model | Dim. mm | KW | Min. glass dimension mm | Max. glass dimension mm | Glass thickness mm | Speed m/min | Weight Kg |
| Wave 2342-P | 6590 x 3350 x 3005 | 33 | 450 x 190 | 2300 | 3-40 | 1-8 | 3000 |
| Wave 2362 | 6590 x 3350 x 3005 | 33 | 450 x 190 | 2300 | 3-40 | 1-8 | 3200 |
| Wave 2842-P | 6590 x 3850 x 3005 | 33 | 450 x 190 | 2800 | 3-40 | 1-8 | 3350 |
| Wave 2862 | 6590 x 3850 x 3005 | 33 | 450 x 190 | 2800 | 3-40 | 1-8 | 3550 |
| Wave 3342-P | 6590 x 4350 x 3005 | 33 | 450 x 190 | 3300 | 3-40 | 1-8 | 3800 |
| Wave 3362 | 6590 x 4350 x 3005 | 33 | 450 x 190 | 3300 | 3-40 | 1-8 | 3900 |
Legenda
| | | | |
| --- | --- | --- | --- |
| Diamantata | Lucidante | Gomma cerio/feltro | Motore con doppia velocità |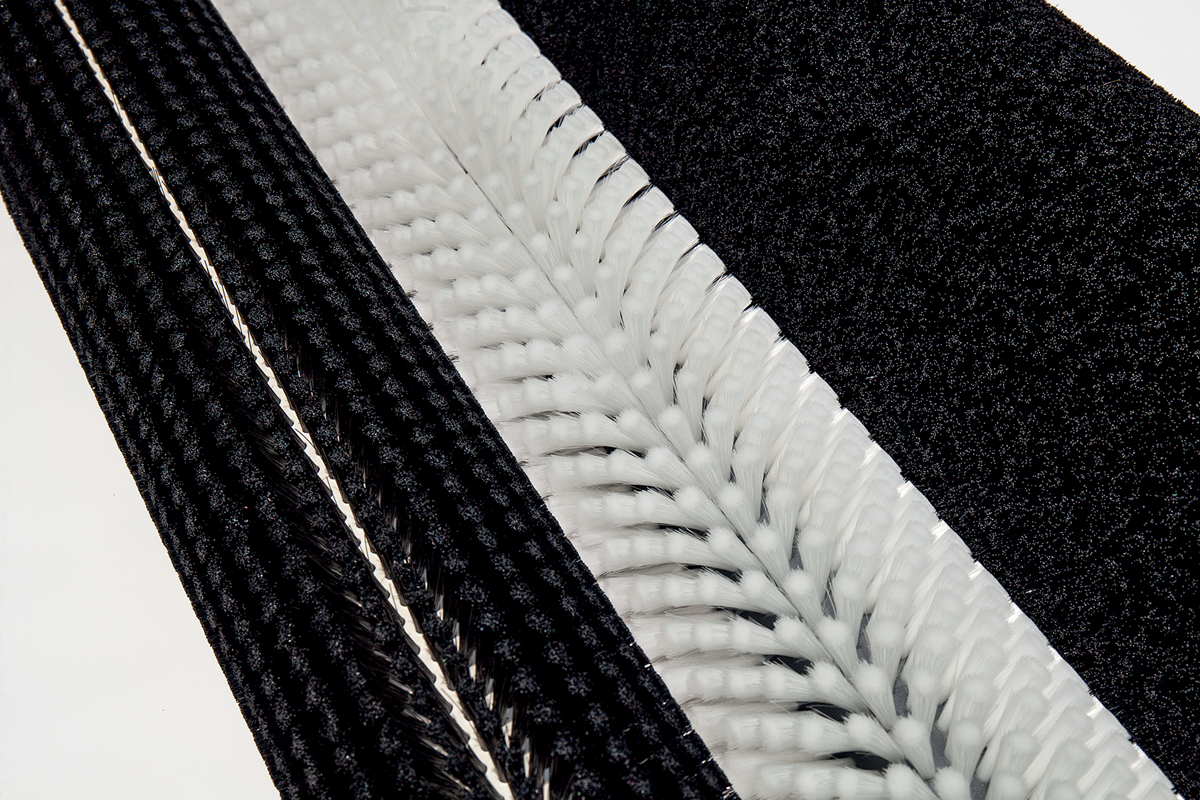 Special Brushes
Soft or high density brushes according to the processing needs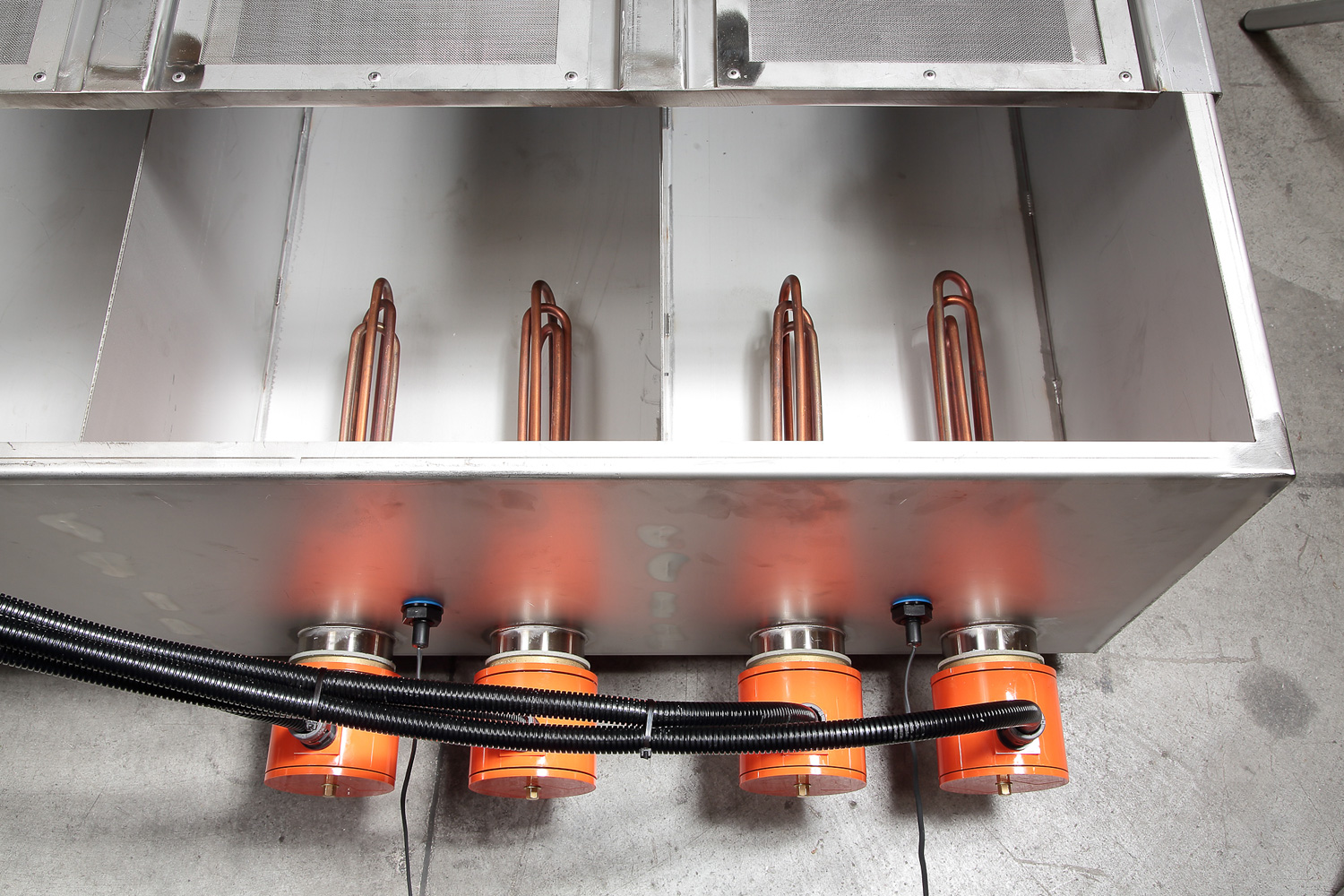 Heating
Heating device for a tank up to 60°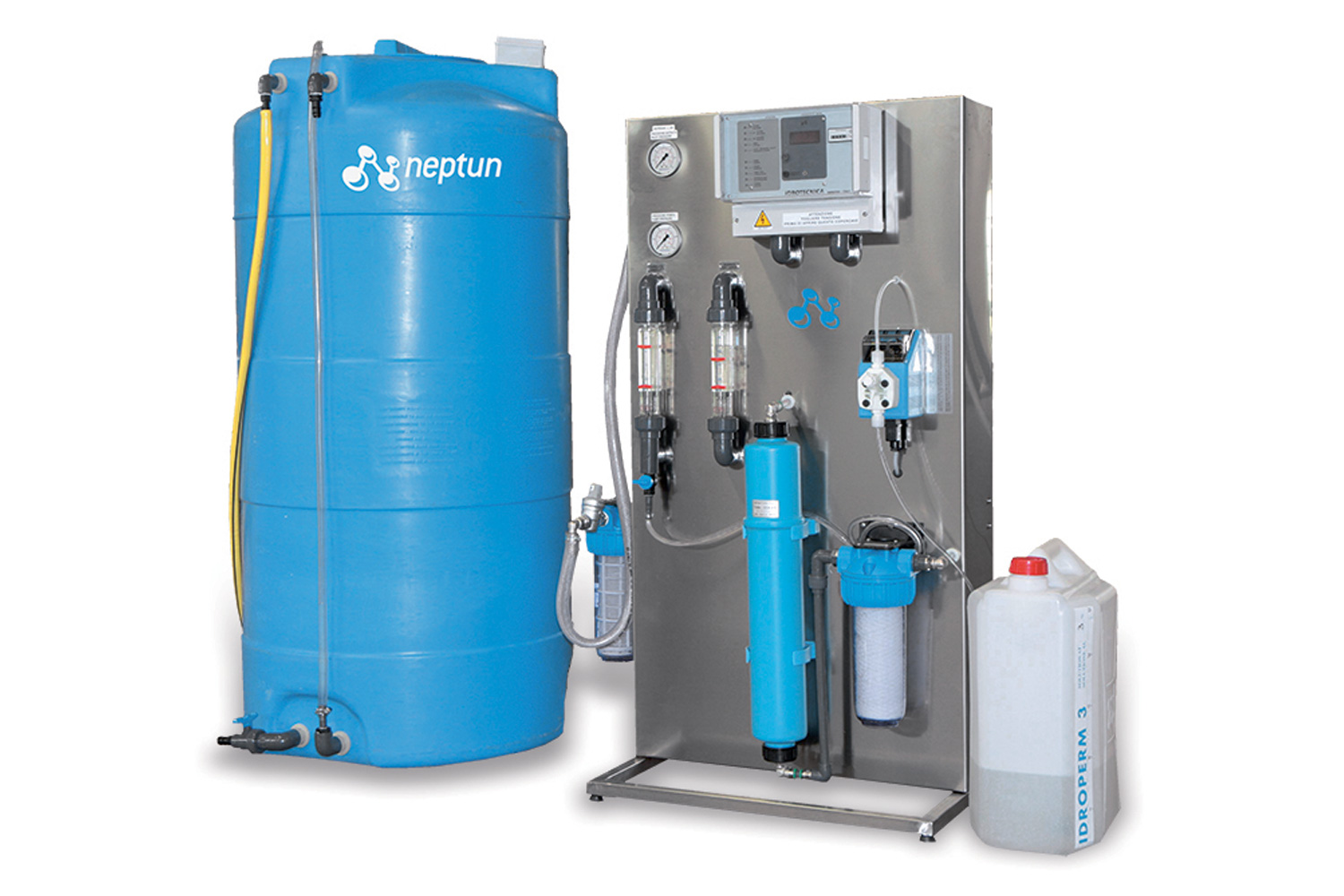 Demineralizer
DEMI series water demineralization plants. Reverse osmosis system, for the generation of demineralized water. Available with production capacity of 190 lt / hr and tank of 500lt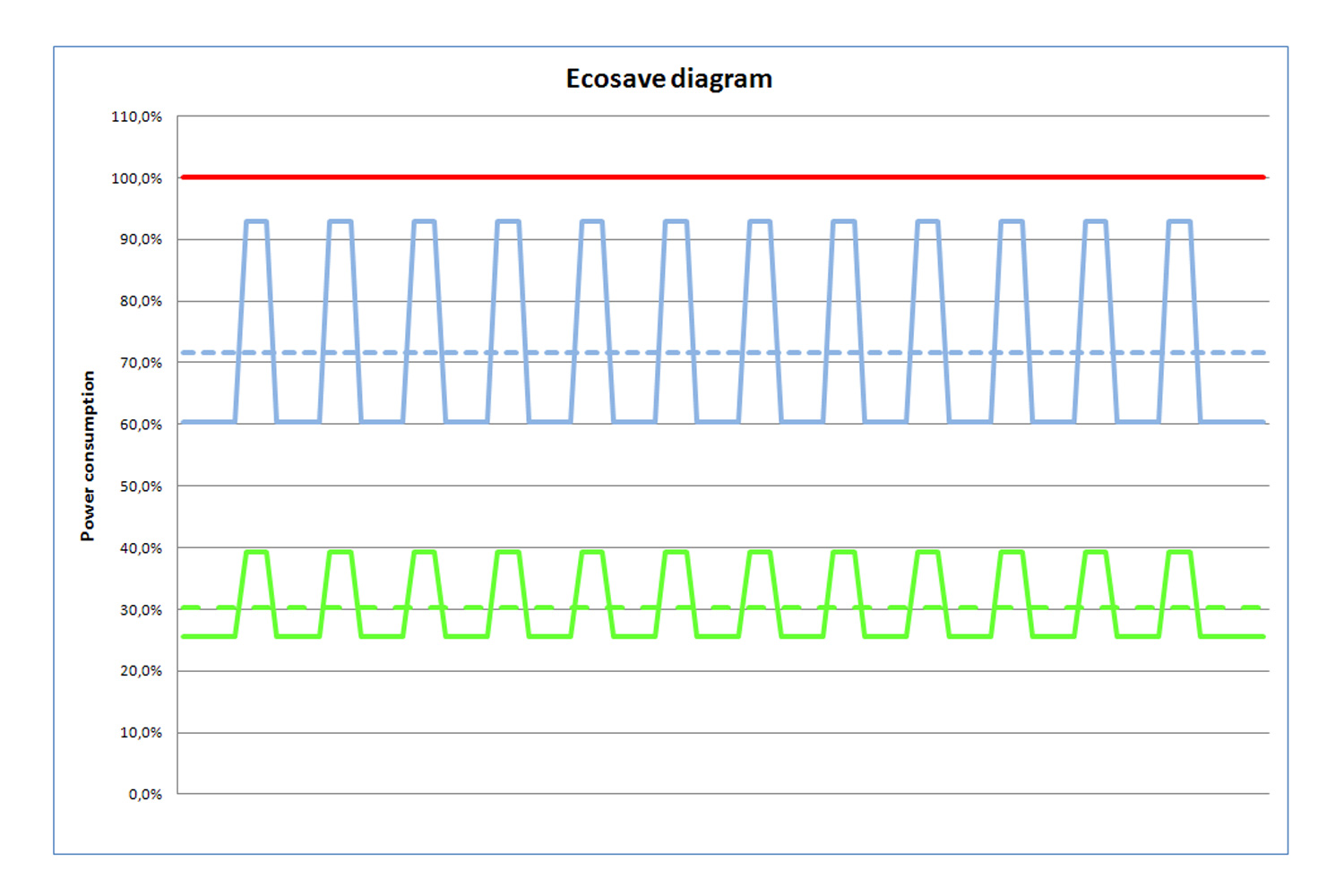 Ecosave Full
Patented system for energy saving according to the size of the glass. Allows a reduction in noise and electricity consumption by up to 60%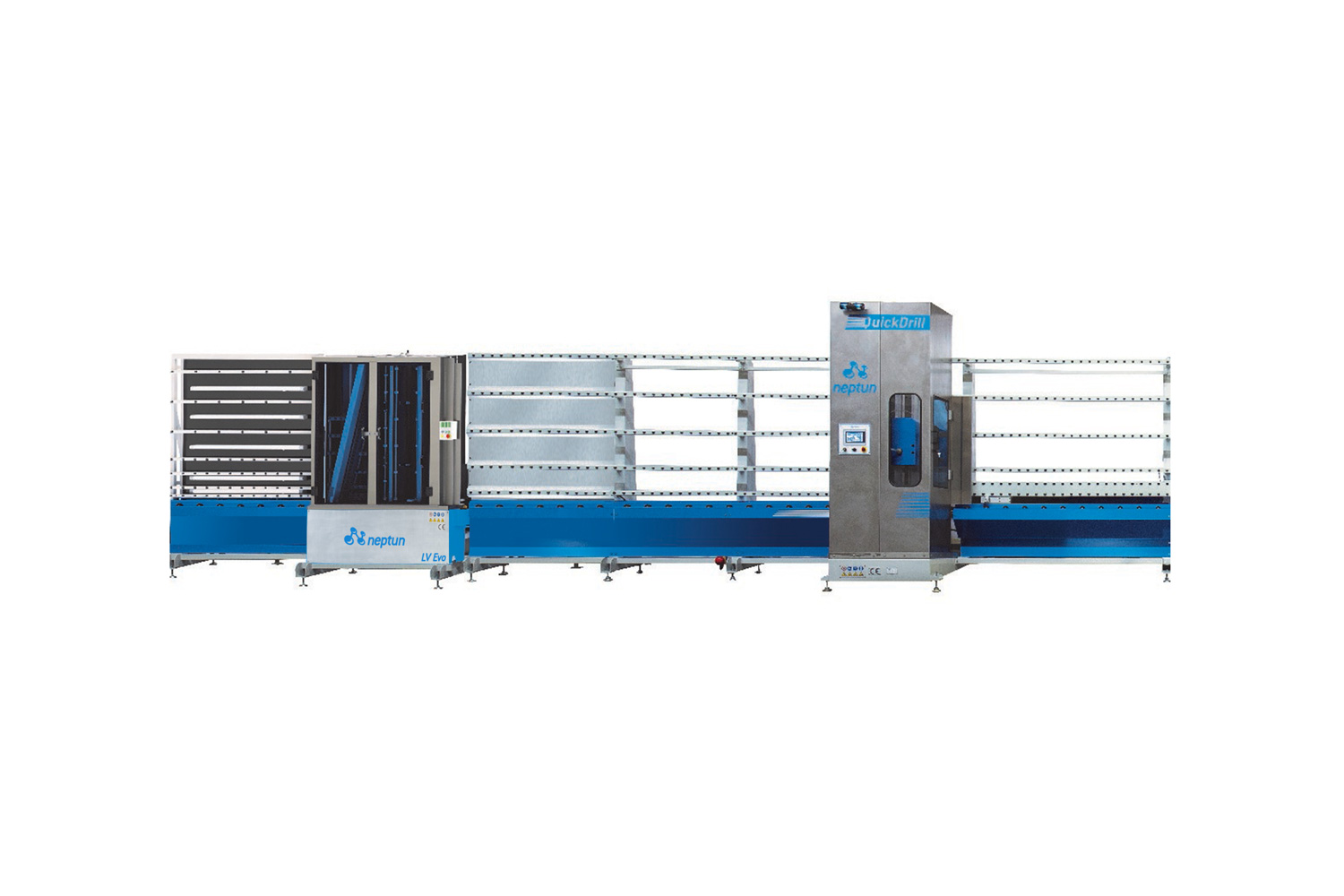 CN centers connection kit
Connection to vertical numerical control centers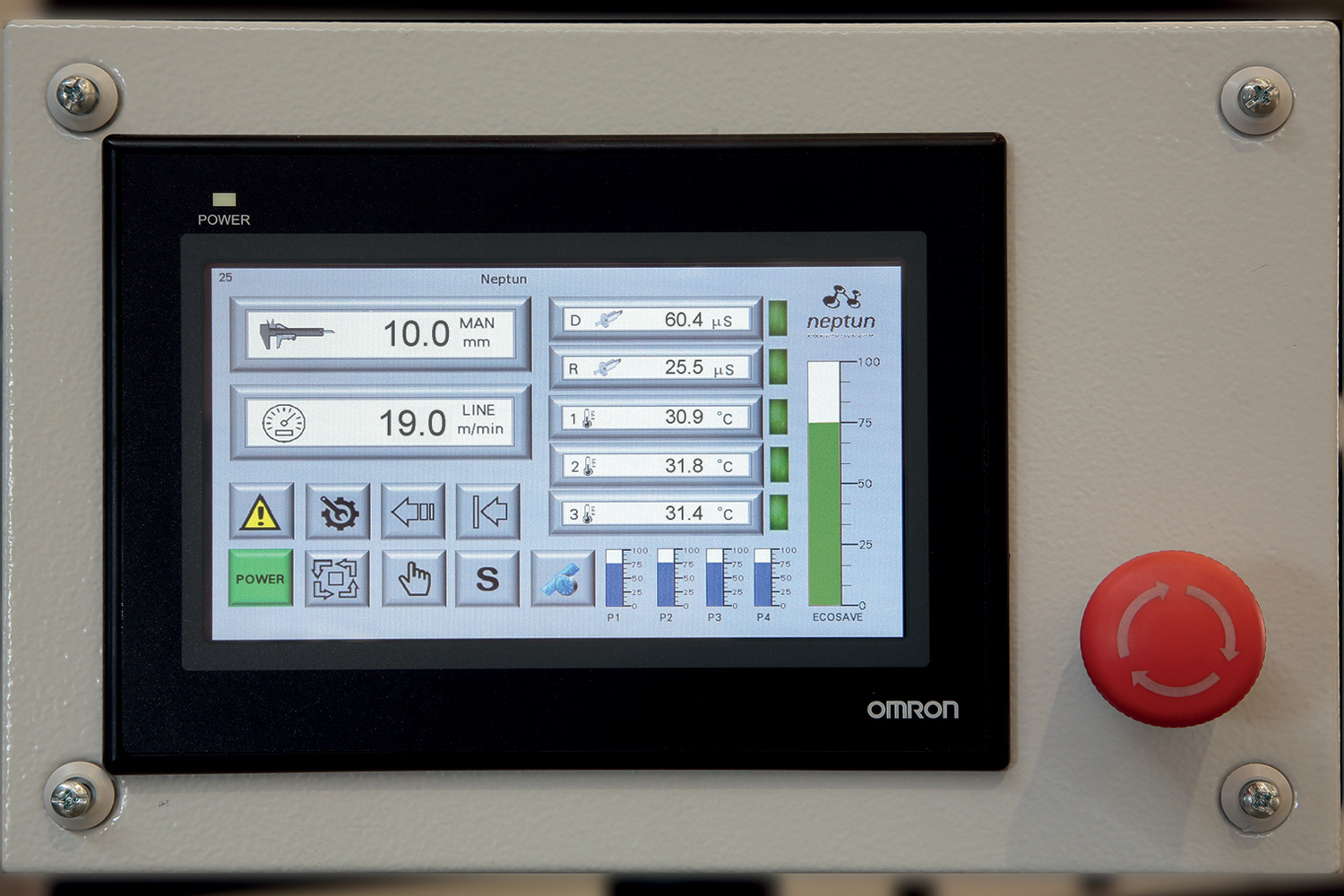 NightCare
At a preset time set on the control panel, the NC activates the automatic emptying of the tanks, at the end of which they are refilled so as to have new water at the beginning of the shift. The function can be set for each day of the week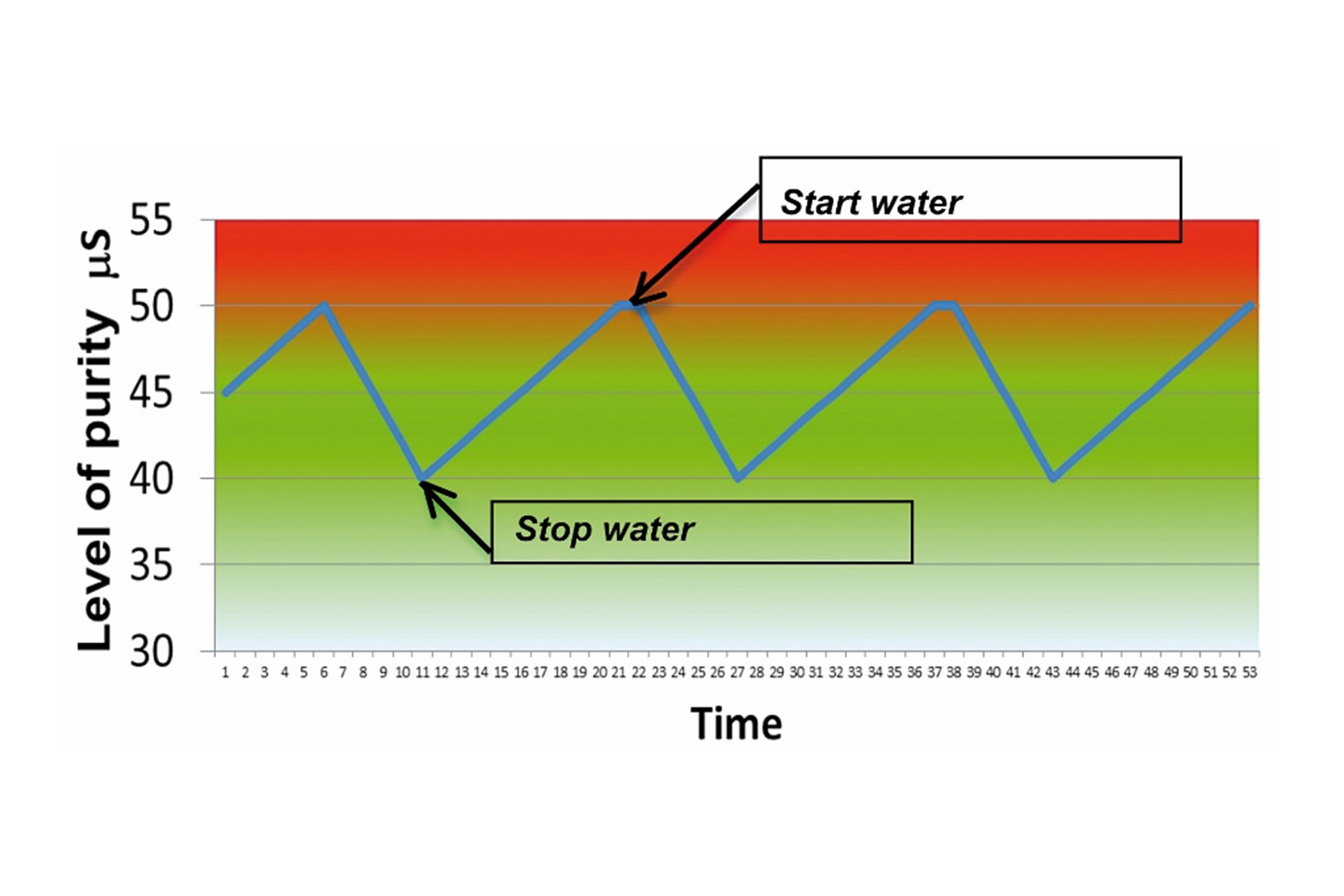 A-Qual
Water circuits that can be configured according to the application, with inlet and outlet filters, pumps and dedicated tank sections. Water quality control and management system, which automatically feeds clean water according to the required level of purity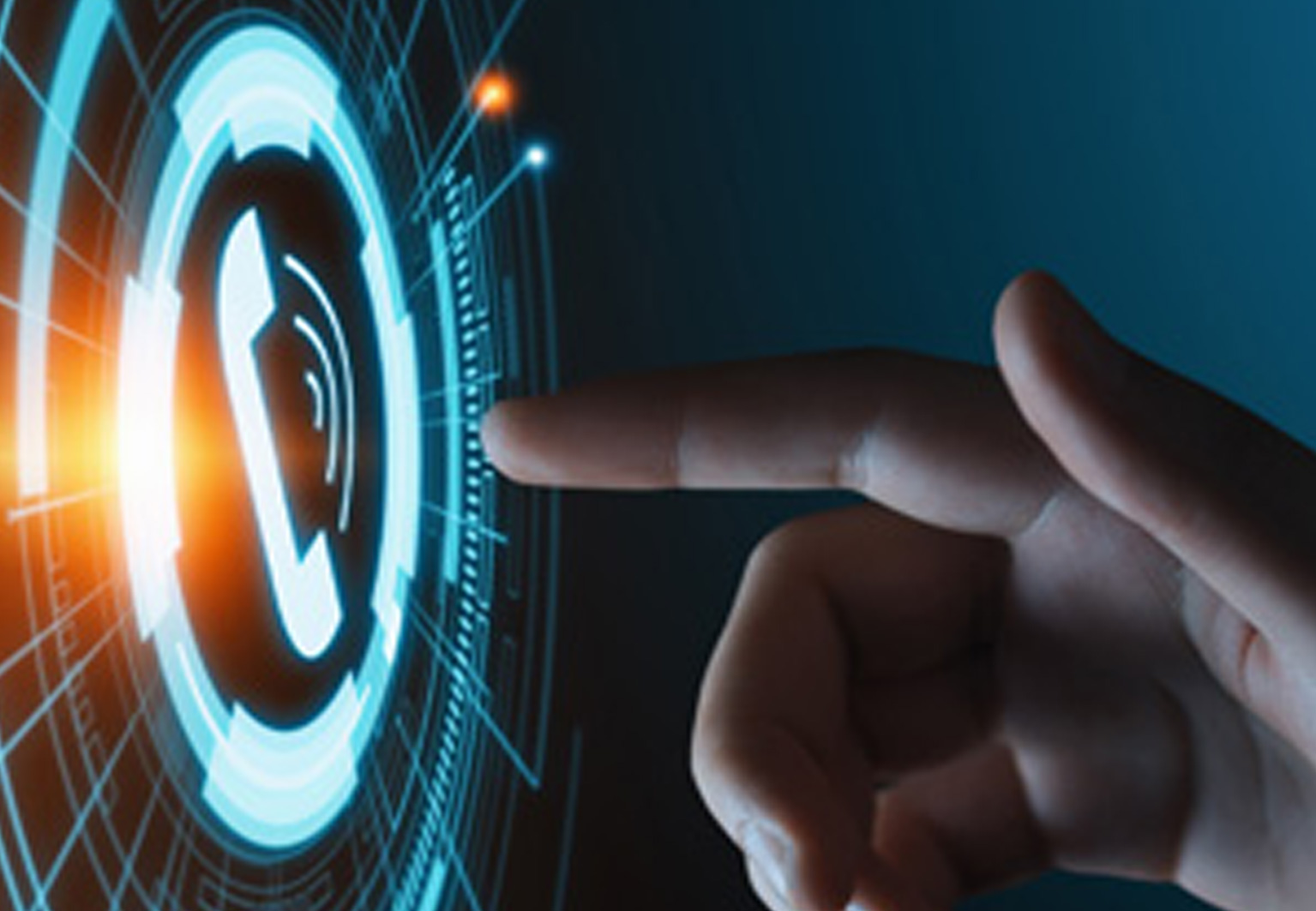 Quickservice
It allows Neptun full access for assistance and updates, not only to the operator panel but also to PLCs, drivers, motors and sensors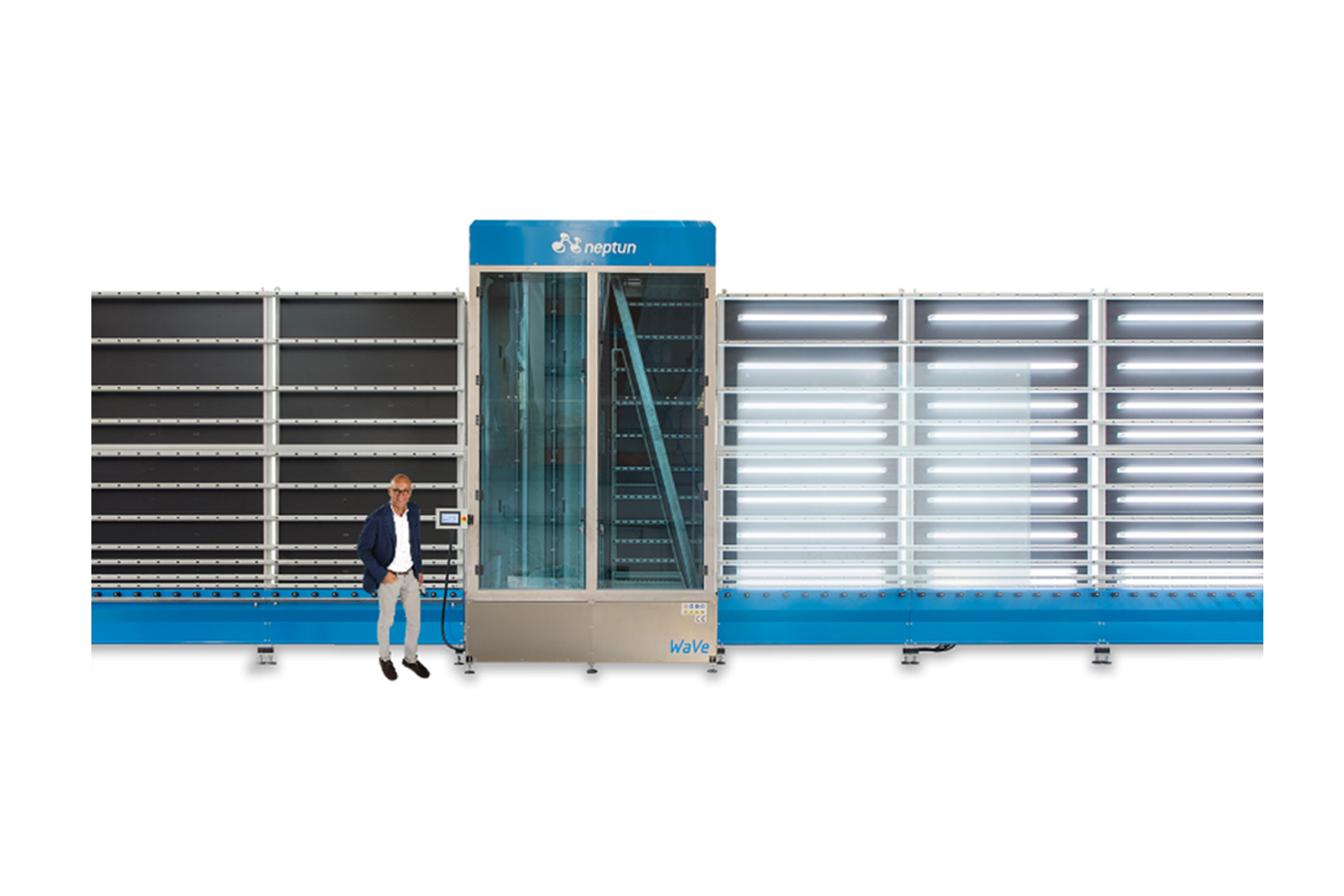 Jumbo Kit
Heavy duty configuration for Jumbo sheets with thickness up to 80mm and load capacity up to 300kg per linear meter